UI/UX Design. A satisfying user experience
A Web or Mobile application fully performs its duty when it satisfies not only the functionality for which it was designed but gives a satisfying user experience.
Our UI/UX Design experts, in cooperation with developers, design theme-based, visual oriented, user interfaces capable of making interaction with layout elements as intuitive and immediate as possible, able to convey appropriately the "spirit" of the Web page or application always considering its technical purpose.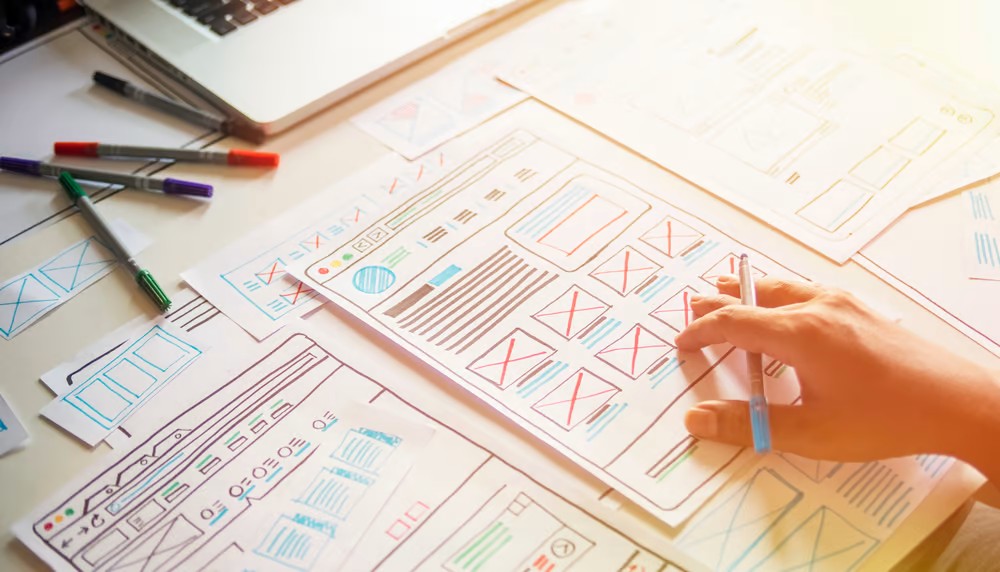 User Experience also very important for Google
Our goal is to verify that the software test satisfies pivotal and indispensable elements such as efficiency, reliability, security, and maintainability, as well as that it meets what is expected; to do so, we employ testing strategies and innovative testing tools.
UX/UI design for search engine optimization
From August 2021, Google will actively support websites that improve user experience in search results (Core Web Vitals).
Advertising campaigns better performers
User experience is also an important element in the Google ADS algorithm that manages paid advertising campaigns.
We propose effective and efficient solutions customized for our customer